An Exclusive Tour of the Castle
May to September Only
Although the Castle itself is still lived in by the Pakenham family, guided tours of the beautiful main rooms are now available on certain dates. These tours last 45 mins and give an insight into the private lives of 10 generations of the family, as well as what life was like for staff working below stairs. Tours not suitable for children under ten. Advance booking is highly advisable
BOOK
Wonderful visit to Castle and gardens
We really enjoyed our tour of the castle especially as it was Eliza who was our tour guide. So it felt very personal as Eliza was speaking about her home and her ancestors. We bought her book afterwards and it is a great read as it reiterates the history of the house, inhabitants and the times. I strongly recommend a visit even if it is just to the gardens (or the red velvet cake in the teashop)
Deirdre, Ireland
May 2022
Beautiful House and Gardens
We visited Tullynally Castle to see the gardens recently. The entrance fee is 8e and is very worth it. With that you get a great map of the gardens. I think you can also request a tree guide, although we didn't. The trail is well sign-posted, with lots of points of interest. The gardens are so beautifully maintained, but not in an overly manicured way. It was a lovely relaxing walk, and we enjoyed watching the Swans and signets on the lake and also meeting the Llamas. The cafe in the courtyard of the castle had lovely fresh Quiche and salad, fresh baked goods, soup, etc. and lovely coffee. Definitely worth trip if you are in the area!
Customer Review
June 2022
Terrific day out
We really enjoyed our day at Tullynally Castle. While the grounds are magnificent, the highlight for us was the chance to tour the castle. It was fascinating. It was made more enjoyable in the knowledge that the castle is also a home and is in constant use by a family. Some of the high points included the more humble aspects of castle life in times gone by – the laundry and drying rooms and the kitchens. We will definitely be back for another tour as it's certainly warranted. Our tour guide, Magda, was excellent and balanced the interesting content with plenty of humour.
Carmel, Ireland
May 2022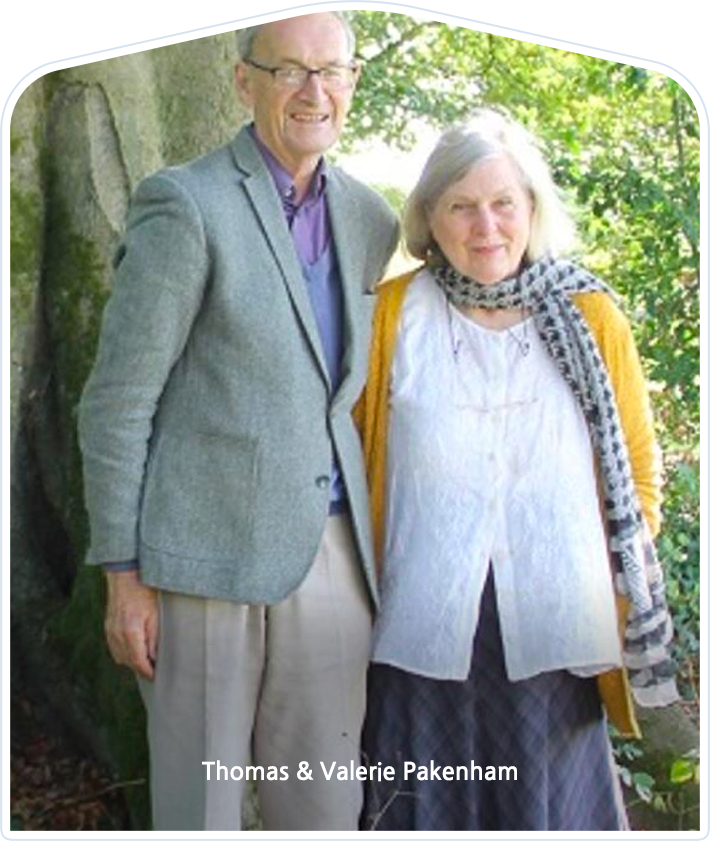 Tullynally and the Pakenhams today
The present owner, Thomas Pakenham inherited the estate in 1961 at the death of his uncle, the 6th Earl of Longford (who many Dubliners still remember for his work at the Gate Theatre.) Thomas, after producing three large history books (The Year of Liberty, The Boer War and The Scramble for Africa – all still in print) turned to writing about trees – starting with Meetings with Remarkable Trees in 1993 – and has become a passionate gardener.
In recent years, he has brought back seeds from plant hunting trips to China, Tibet and Sikkim in Northern India. Most of his planting has been in the Forest Walk, where Georgina had her American garden and the soil is acid.
READ MORE
Stay up to date
For the latest news and events from Tullynally, please subscribe to our mailing list.